How Many Eichler Homes Are There
Posted by Renee & Barry Adelmann,Eichler For Sale Team on Tuesday, February 15, 2022 at 5:15 PM
By Renee & Barry Adelmann,Eichler For Sale Team / February 15, 2022
Comment
One of the most popular questions we receive from people is "How many Eichler Homes were built?" and that question is often followed up with a question about where they are located.
While the exact number of homes built by developer Joseph Eichler and his firm, Eichler Homes, Inc., is an ongoing debate amongst Eichler enthusiasts, the total number of homes built by his forward-thinking firm that utilized well-respected architects to design these modernist home is estimated to be 10,300.
While the overwhelming majority (9,660) of these homes were built in the San Francisco Bay Area (as illustrated by the map of Eichler Homes built throughout California), there were:
Beyond these planned, tract-built homes and developments, it has been estimated that Eichler Homes completed around 500 "custom" homes for individual clients.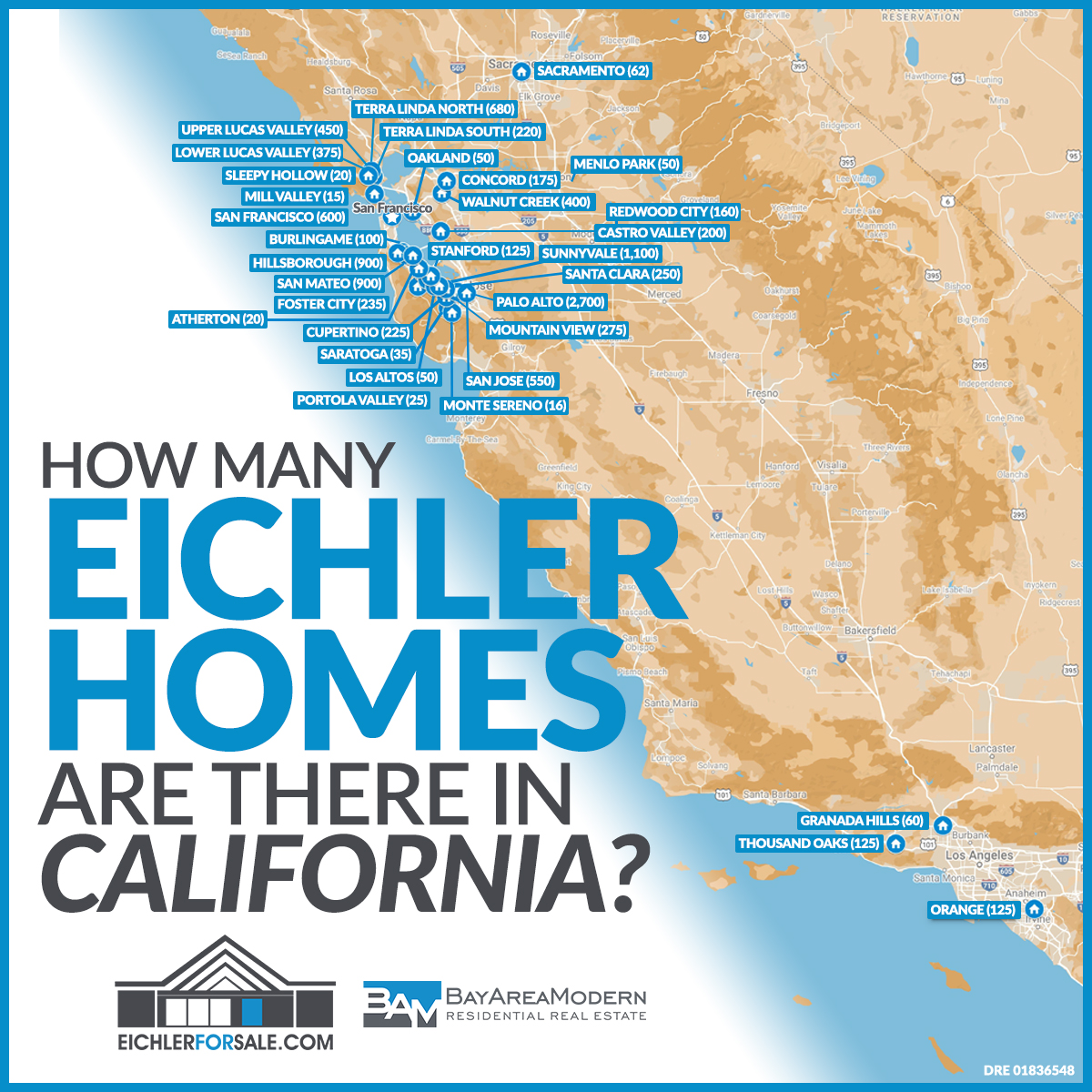 Number of Eichlers Built
One thing we can all agree upon is that the 10,300 homes built (or 10,800 if you include the custom Eichler Homes) was simply not enough! Demand for these mid-century homes remains stronger than ever and buyer interest consistently outpaces the supply of Eichler Homes for sale in California.


Explore Eichler Communities Built in California