Insider Advice for Eichler Home Buyers
Posted by Renee & Barry Adelmann,Eichler For Sale Team on Saturday, November 13, 2021 at 5:21 PM
By Renee & Barry Adelmann,Eichler For Sale Team / November 13, 2021
Comment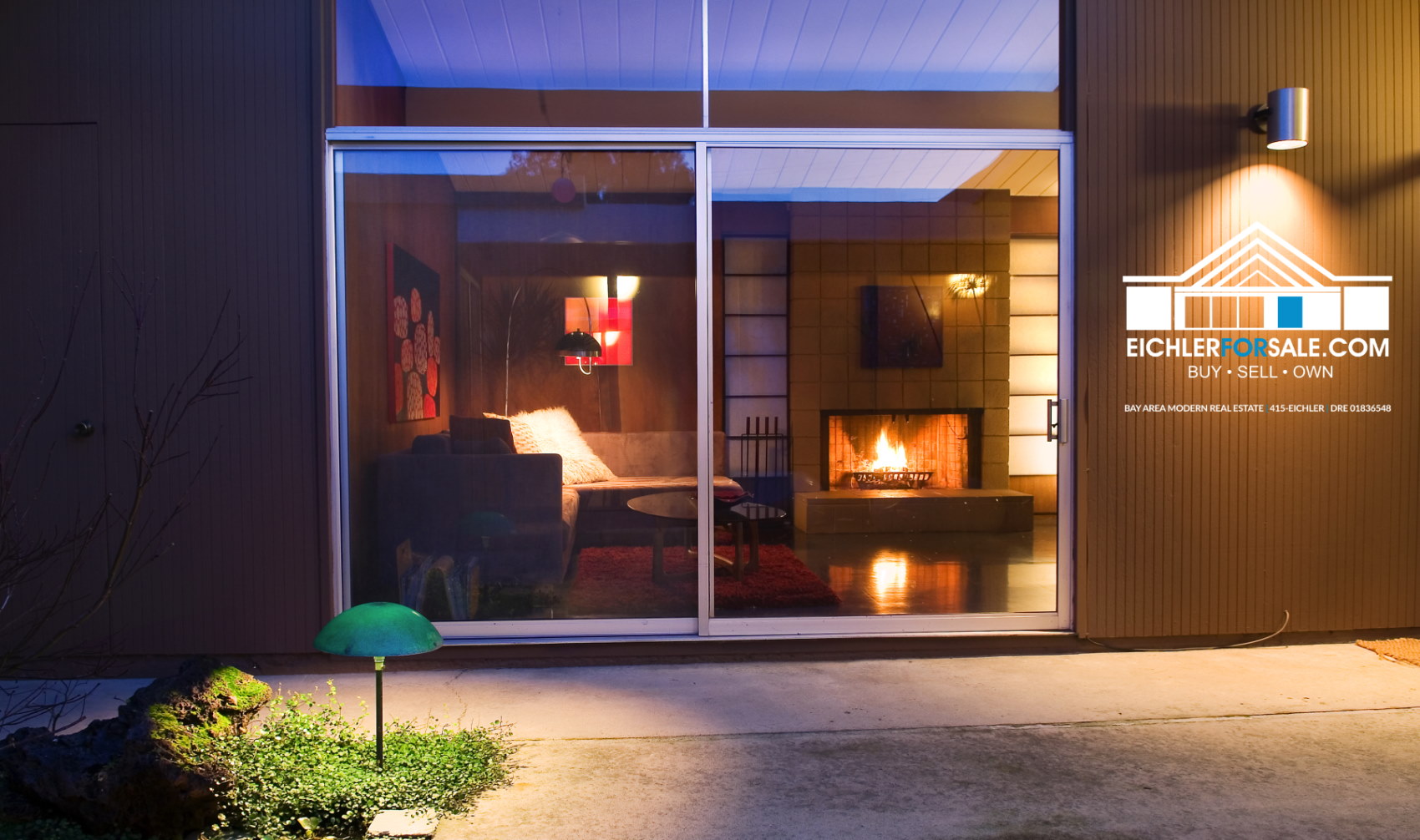 We wanted to share some insider knowledge and advice that we (as Realtors, Home Buyers and 3x Eichler Homeowners) consistently follow and strongly suggest to others who are contemplating either the purchase or sale of an Eichler Home either now or in the future.
In our personal experience, NOT following this advice can cost you (sometimes significantly) which is why we are sharing it with clients, friends and prospective Eichler Home Buyers or Sellers. Here goes....
We know the market well and virtually ALL of the real estate we have every purchased for ourselves was bought during the months of NOVEMBER, DECEMBER OR JANUARY.
Our strong advice to you --- DON'T "HIBERNATE" your housing plans until the Spring or Summer. The best deals are often had from mid-November thru late February because of:
LESS COMPETITION. Once we enter the "holiday season" (hint: we are almost there now!), life gets in the way and most people put their housing plans on hold until well after the new year. If you are transaction-ready and can find the time and motivation to continue searching for your new home ver the next few months, you can often get far more attractive pricing than you will in the spring when buyers are out in full force.
MOTIVATED SELLERS. Homes brought on the market (or still on the market) during this time of the year can often mean the sellers have a life-event (job relocation, change in family status, passing of a family member) that necessitates a sale. Additionally, there are instances in which a home wasn't marketed to its fullest potential earlier in the year and now that the "Days on Market" have started to climb, fewer buyers are seeing the home because they are strictly looking at new inventory.
That said, our strong suggestion is to KEEP LOOKING and KEEP YOUR OPTIONS OPEN. Right now there numerous Eichlers for sale in California (and we know of other "off market" opportunities) so there are plenty of options available right now for savvy buyers who remain engaged.
BUT WAIT....WON'T THERE BE MORE EICHLER INVENTORY / MORE FOR ME TO SEE IN THE SPRING?
Usually there IS more inventory in the Spring but as previously mentioned, there is far more competition and overbids are commonplace. The good news is that there is ALOT of inventory right now so keep your options open.
The best way to find the right home at the right price (and on your timeframe) is to work with an experienced Eichler Realtor --- and we have a team of them!

CONTACT US and let us know how we can assist you. Whether you decide to buy now or in the future, we'd love to put our experience to work for you and help you buy or sell an Eichler Home. Eichler real estate needs!