Mid-Century Mod Enthusiasts - Save 15% at DWR and Herman Miller
Posted by Renee & Barry Adelmann,Eichler For Sale Team on Monday, June 1, 2020 at 1:02 PM
By Renee & Barry Adelmann,Eichler For Sale Team / June 1, 2020
Comment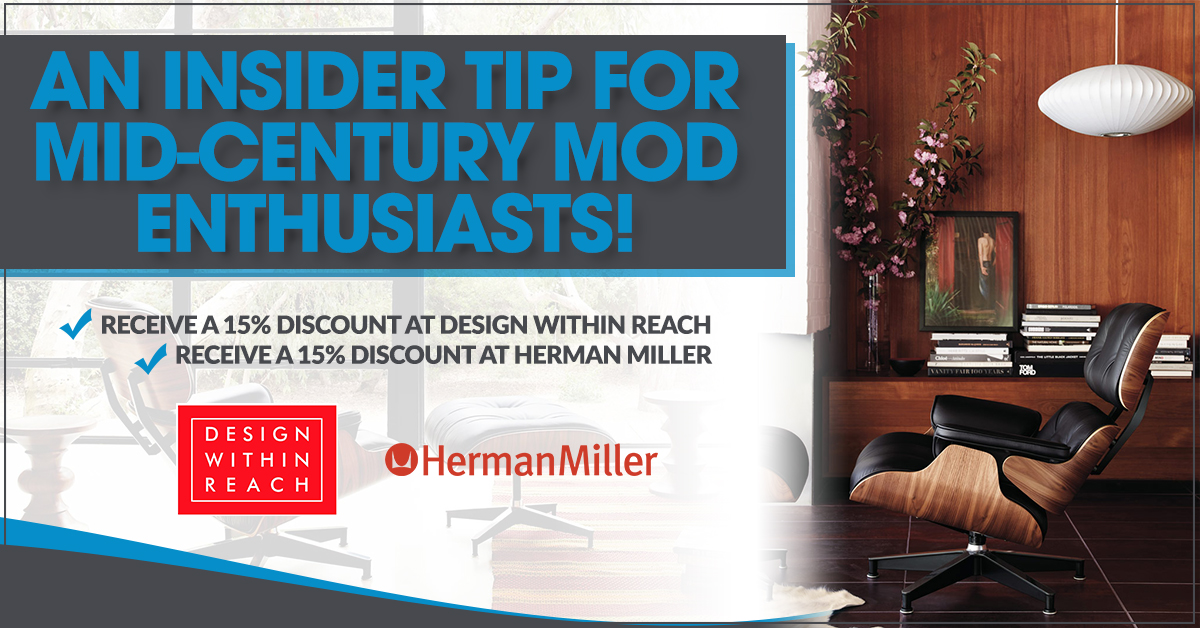 We know many Eichler enthusiasts LOVE classing mid-century modern (MCM) furnishings however trying to purchase authentic MCM pieces to complement their home can be a very costly proposition. Additionally, it's nearly impossible to find consistent discounts when purchasing new items from the likes of notable designers such as Charles & Ray Eames, George Nelson, Herman Miller and many others.

If you are looking to make a large investment in new midcentury modern furnishings, we wanted to share a tip we have personally utilized and have also shared with clients and friends. Specifically, we learned that you can receive a 15% DISCOUNT on purchases made at Design Within Reach (DWR) and Herman Miller IF you are a FoundersCard Member.

What is FoundersCard?
Founderscard is essentially a PAID membership "club" for entrepreneurs and creative professionals that offers elite status with airlines, hotels and car rental companies, as well as discounts. Beyond travel-related discounts, they partner with a number of vendors to offer special pricing and discounts and currently one of the vendors they've partnered with is DWR and Herman Miller. As I write this, FoundersCard Members can receive a 15% discount on their purchase from either of these companies.
While membership may not be for everyone (and we're definitely in the business of selling homes, not memberships!), it MAY be for you if you are about to make a large purchase at DWR or Herman Miller (or if you simply want to receive the other benefits of membership).
If you utilize THIS SPECIAL LINK you can preview membership benefits AND receive a discounted price on a FoundersCard Membership (for an annual rate of $395 (vs. the standard rate of $595). Importantly, this VIP referral code link is time-sensitive so if the code has expired, you can try to contact us for an updated VIP Referral Code for FoundersCard.

We hope this helps and other Eichler Home and mid-century modern enthusiasts are able to benefit from this special discount.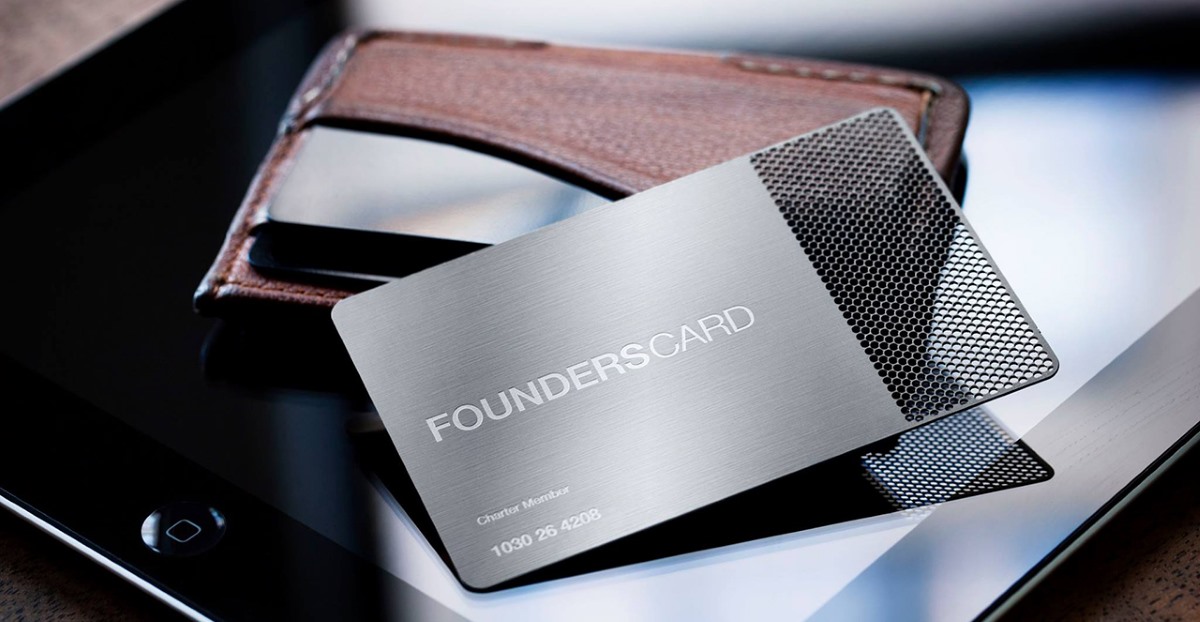 Photo / Logo credit: DWR / @HermanMiller / Founderscard