Time to Move to a Single-Story Home? Eichlers are Great Options!
Posted by Renee & Barry Adelmann,Eichler For Sale Team on Thursday, October 8, 2020 at 1:04 PM
By Renee & Barry Adelmann,Eichler For Sale Team / October 8, 2020
Comment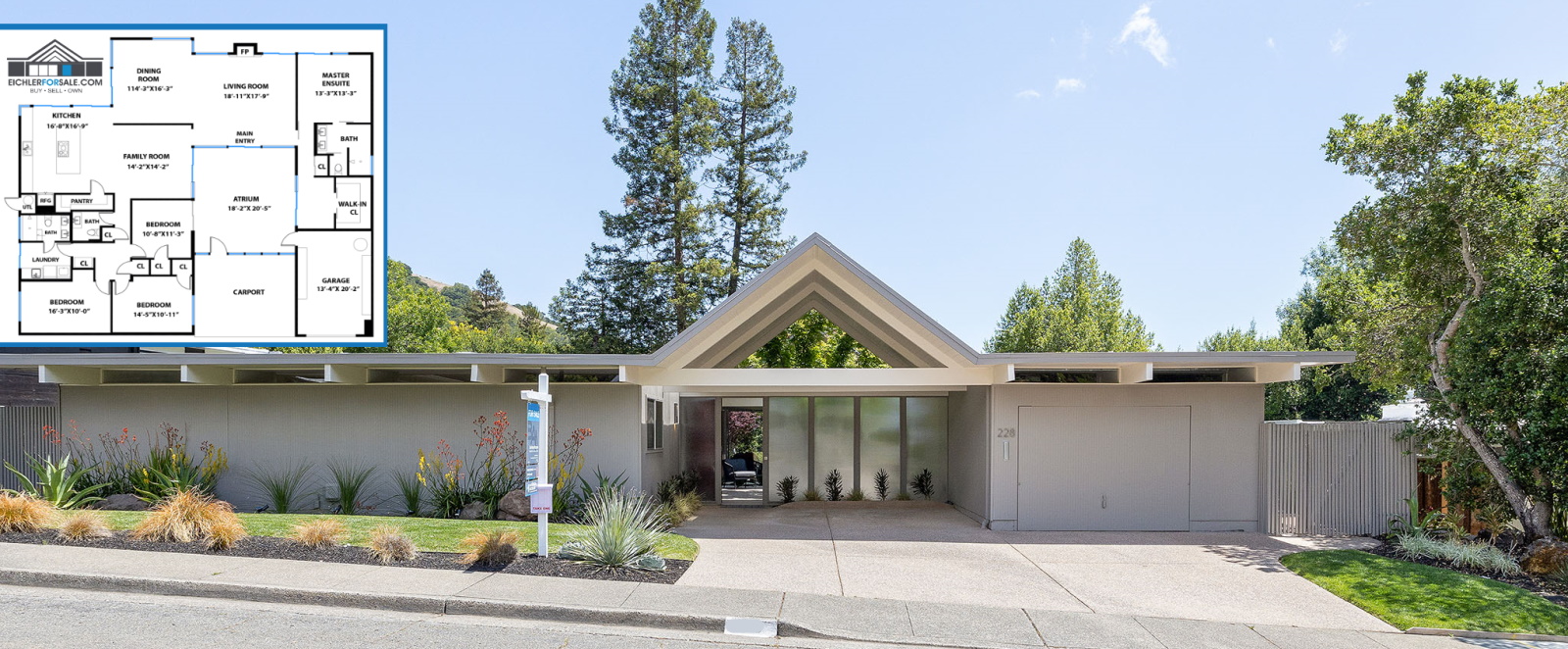 Once the kids have left the nest, you may be wondering what to do with all of the extra space in your home. Chances are, you don't need as many bedrooms anymore, and it may be a great time to sell your house and downsize, maybe even into a single-story home such as mid-century home built by builder Joseph Eichler or other 1-level home. You've likely gained significant equity if you've lived in your home for a while, so making a move while demand for your current house is high could be your best step forward toward the retirement goals you set out to achieve several years ago.
The dilemma, though, is where to go next. A big concern for many homeowners who are ready to sell is finding a home to move into, given today's lack of houses available for sale. There is, however, some good news: the number of Eichler Homes for sale in California is up AND overall the number of single-family, 1-story homes being built today is on the rise, improving your odds of finding the right home for your changing needs. In a recent article, The National Association of Home Builders (NAHB) explains:
Nationwide, the share of new homes with two or more stories fell from 53% in 2018 to 52% in 2019, while the share of new homes with one story grew from 47% to 48%.
Here's a map showing the breakdown of newly constructed homes being built by region, and the percentage of 1-story and 2-story homes in that mix: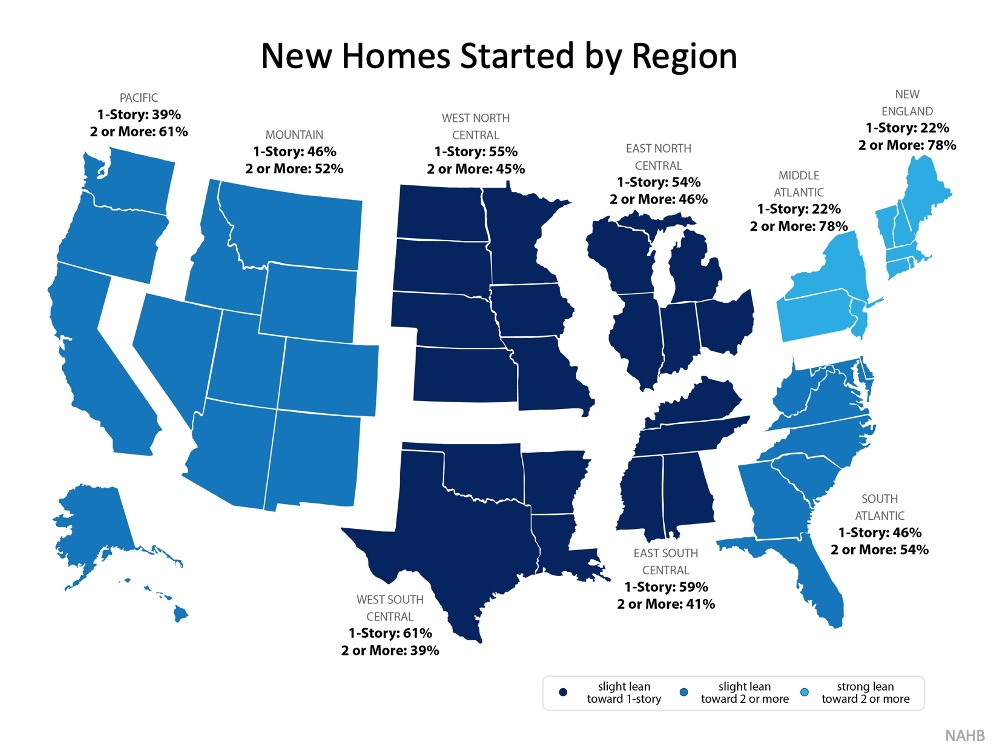 While less than 40% of the newly constructed homes on the West Coast are single story, home buyers seeking single-story living in California will be pleased to know that nearly all of the 11,000+ single family homes built by Joseph Eichler were single story. Eichler only built around fifty 2-story Eichler Homes.
What are the benefits of buying a one-story home?
Still not sure about buying a single-story home? An article from Home Talk covers several advantages of switching from multi-level living to one:
1. Energy Efficient
It is easier to heat and cool a single-story house [than] it would be to regulate the temperatures of a multi-story house. Most single-story homes only need one heating or cooling unit (including a single radiant boiler for heating an Eichler), and they typically stay cooler than a two-story home, both of which can lead to significant savings.
2. Easier to Maintain
Doing a general cleaning in a single story requires less effort and you will be able to see all areas that need cleaning and the areas are easily accessible. Cleaning and maintenance of a single-story home can take less time and effort, and better upkeep helps improve the overall value of the home.
3. Accessible for Everyone
A single-story house can be accessed by anyone, whether they are young children or the senior citizens. If you're looking for a house that provides a safe and easily accessible environment at any age, a single-story home may be optimal. Many Eichler buyers tells us one of the major reasons they sought out Eichlers is because they were "tired of walking up and down steps" and longed for a single-story, open floorplan home that would improve accesibility for everyone.
4. Good Resale Potential
When buying a single-story house, you should consider the resale value should you think of reselling it in case of a circumstance that can happen. Look at the growth rate of that area. Due to the high demand of these types of houses it is [easy] to resell them and depending on the growth rate of an area, it increases in value significantly. Single-story homes (including Eichlers) have a lot of benefits and are often in higher demand. This bodes well for future resale opportunities.
Bottom Line
There are many benefits to downsizing into a one-story home. Doing so while demand for your current house is high might make it easier than ever to make a move. Let's connect if you're ready to purchase an Eichler Home (or other single-story home) you need while homes are so affordable today.