Spare The Air – Convert Your Wood-Burning Fireplace
Posted by Renee & Barry Adelmann,Eichler For Sale Team on Sunday, November 19, 2023 at 2:27 PM
By Renee & Barry Adelmann,Eichler For Sale Team / November 19, 2023
Comment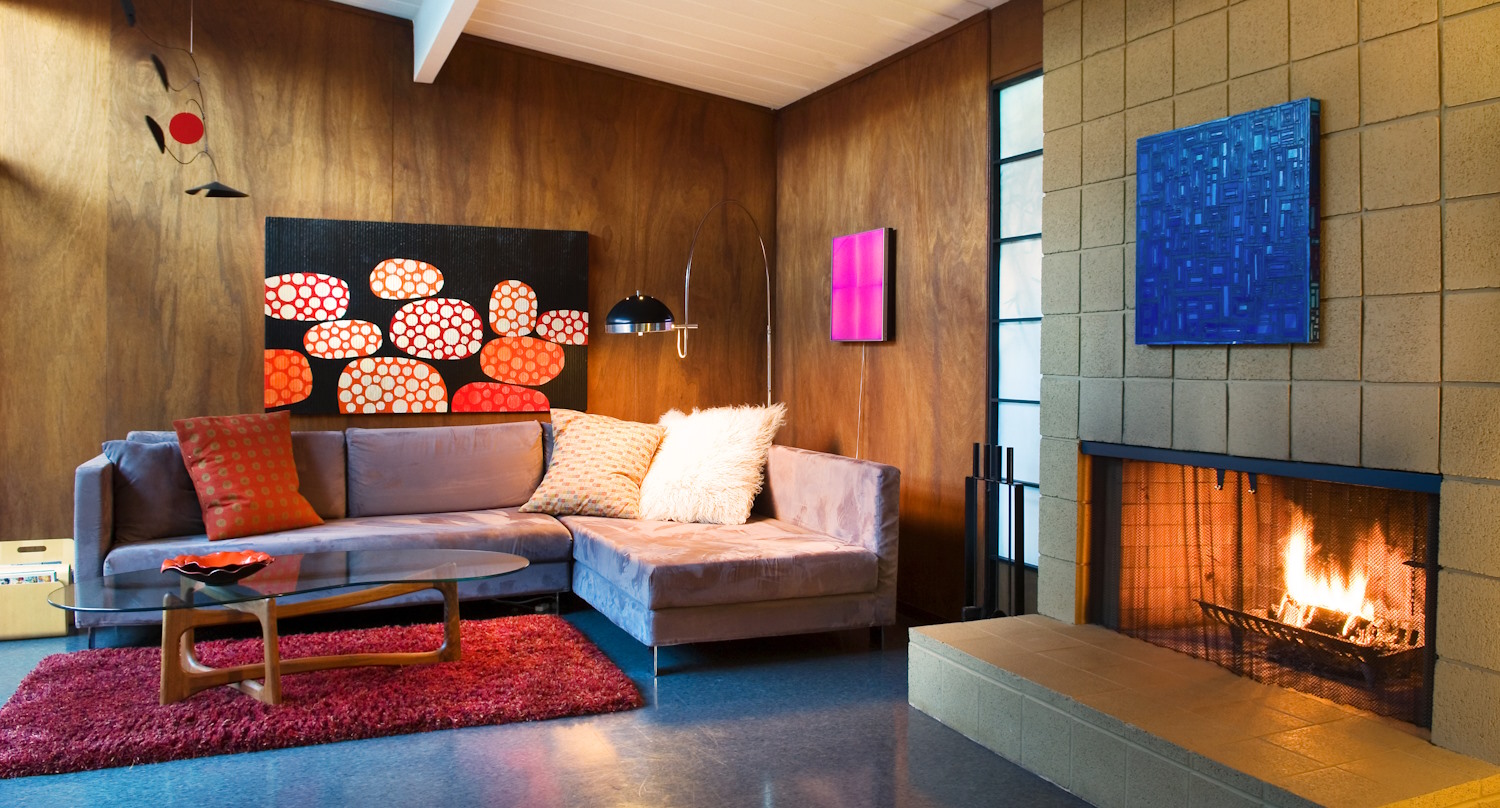 Many of our Eichler homes have wood-burning fireplaces, which worked out well in the 1950s and '60s when air quality wasn't the issue that it has become today. We know that all of the Bay Area and Sacramento have Spare The Air restrictions that can restrict or prohibit the use of indoor or outdoor fireplaces, wood stoves, etc. It could end up being pretty disappointing if you'd planned a cozy weekend snuggled up by the fire with a few good books – only to have the powers that be declare a few "no burn" days.
Gas Fireplace conversion for Eichler Homes
A great option (and one that we have availed ourselves of) is to have your wood-burning fireplace converted to a gas or electric fireplace. It is surprisingly easy to accomplish and can provide you with a homey fire at the flick of a switch.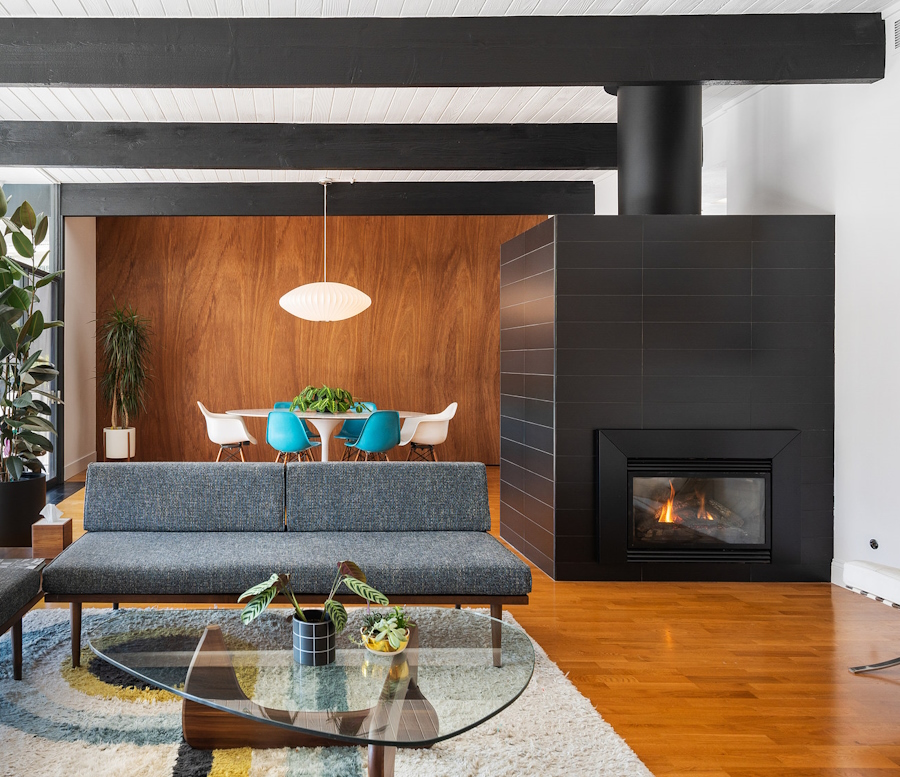 Gas fireplace insert: If you are looking for more than ambience, a gas fireplace insert is a great choice. They actually function as heaters, giving you the best of all worlds – a cozy fire that gives off heat that can be controlled (depending on the model you select) and is relatively energy efficient.
Vented gas log: A vented gas log will provide ambience and is a more budget friendly option than an insert, but not as efficient. A vented gas log doesn't provide as much heat as an insert and, ideally, should have airtight glass doors installed to keep the room's heat from going up the chimney. I wouldn't recommend an unvented gas log. They can be a health hazard and are banned in some areas.
Note: If you are installing a system that vents through the chimney, be sure to have your chimney inspected, cleaned, and any necessary repairs made before installation.
Electric fireplace insert: An electric fireplace insert functions pretty much the same way a gas insert does, but doesn't require venting. Although there aren't real flames in an electric insert, some models offer some realistic looking LED "flames".
Ethanol fuel fireplace: An ethanol fireplace is an intriguing option. They don't put out tons of heat, but they aren't very demanding (like the electric inserts, they don't require venting), are very cool and modern looking, and they have a "go anywhere" flexibility that can go just about any place - from fireplace to tabletop.
With the chilly days and nights of autumn and winter just around the corner, now is a great time to look into modernizing your Eichler home's fireplace. We think you'll be glad you did!