The 2020 Homebuyer Wish List and Eichler Homes
Posted by Renee & Barry Adelmann,Eichler For Sale Team on Wednesday, September 9, 2020 at 12:21 PM
By Renee & Barry Adelmann,Eichler For Sale Team / September 9, 2020
Comment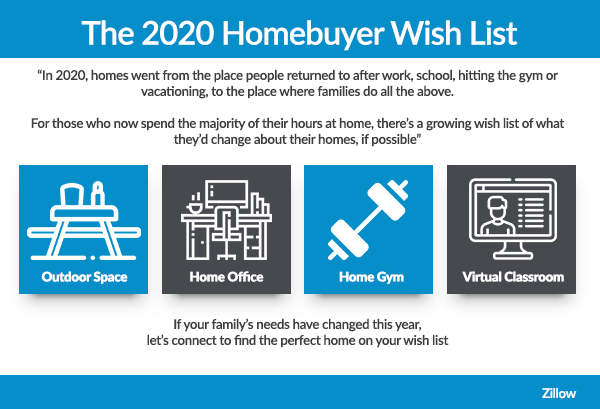 The pandemic has affected so many aspects of our lives and this extends into the real estate market where Buyer (and prospective home buyer) needs have changed with the times. The real estate portal Zillow recently published a report on evolving home buyer needs and key features buyers were looking for included ample outdoor space, a home office, home gym and space for virtual learning.
The results of the survey are reflective of what we are seeing in the 2020 Eichler real estate market, especially with buyers who are moving from the city to an Eichler Home in the suburbs. While a high percentage of Eichler buyers have always originated from the city, we've noticed a significant uptick in this trend as city dwellers seek modernist homes in the 'burbs' with larger floorplans and ample outdoor space. Additionally, we've seen a surge in demand for Eichler Homes with pools.
If this sounds like you, you might want to explore the Eichler Remodel Gallery to see what some of our Eichler clients have done to address their needs for:
If YOU are looking for these things in your next home, please CONTACT the Eichler for Sale Team. Our team has been #1 for Eichler Home sales since 2007 and would welcome the opportunity to put our experience to work for you.
Highlights from the 2020 home buyer wish list survey
The word home is taking on a whole new meaning this year, and buyers are starting to look for new features as they re-think their needs and what's truly possible.
From more outdoor space to virtual classrooms for their children, buyers have a growing list of what they'd like to see in their homes.