The Visionary Architects Behind Midcentury Modern Eichler Homes
Posted by Barry Adelmann on Sunday, October 22, 2023 at 7:00:22 PM
By Barry Adelmann / October 22, 2023
Comment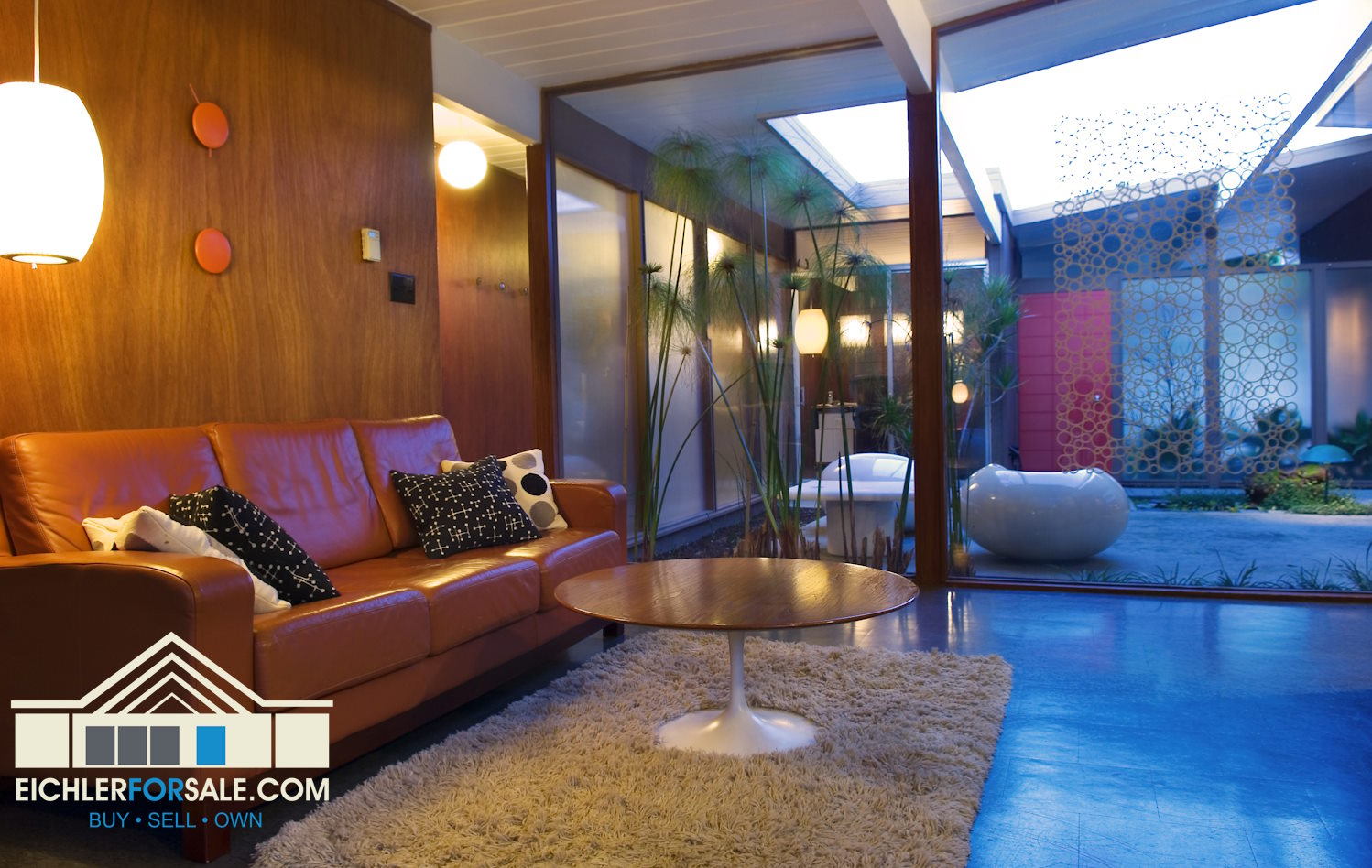 The midcentury modern movement has left an indelible mark on the architectural landscape of America. Among the icons of this era, Eichler Homes stand out as masterpieces of post-war design. The minds behind these gems were a group of forward-thinking architects, backed by a developer with a clear vision for modern living for the masses. In this blog post, we'll highlight the architects behind Eichler Homes and also highlight some of the guiding principles behind their timeless designs.
Joseph Eichler: The Visionary Developer
Before delving into the architects, it's essential to highlight the man who provided them with the canvas to paint their architectural masterpieces—Joseph Eichler. Inspired by the modernist principles he experienced in a Frank Lloyd Wright-designed home, Eichler sought to bring contemporary design to the masses. His vision was simple yet transformative: to provide affordable, stylish, and modern homes for the average American family.
Eichler Architects and their Architectural Firms
Architects involved in the design of Eichler Homes included A. Quincy Jones and Frederick Emmon (Jones + Emmons), Robert Anshen and Steven Allen (Anshen + Allen), Claude Oakland and Raphael Soriano:
A. Quincy Jones & Frederick Emmons - Jones & Emmons
A. Quincy Jones and Frederick Emmons were the first architectural minds engaged by Eichler. The duo from the architectural firm Jones & Emmons brought a modernist aesthetic and design integrity to the Eichler projects. Their clean lines, open floor plans, and integration of indoor-outdoor living set the stage for the Eichler design ethos.
ROBERT ANSHEN and STEVEN ALLEN - ANSHEN + ALLEN
Perhaps the most recognized among the Eichler architects, Robert Anshen and Steven Allen of Anshen + Allen significantly influenced the Eichler design language. Their homes were characterized by innovative use of materials, post and beam construction, and large expanses of glass connecting inhabitants with nature.
CLAUDE OAKLAND - Claude Oakland Architect
After working for Anshen + Allen, Claude Oakland started his own firm and continued the Eichler legacy with his designs. Oakland added his distinct touches, refining and evolving the design principles already established. His Eichlers often incorporated atriums, providing a private oasis of outdoor space within the home.
RAPHAEL SORIANO - Raphael Soriano Architect
In 1953, architect Raphael Soriano relocated to the San Francisco Bay Area. Here, he collaborated with Joseph Eichler, designing housing that aligned with Eichler's modernist vision. During this period, Soriano also began to innovate, experimenting with the use of metal (specifically modular prefabricated steel and aluminum) in residential construction.
Guiding Principles Behind Eichler Designs
While Joseph Eichler utilzied a variety of architects to bring his vision to life, they all shared the same guilding principles:
Open Floor Plans: Central to the Eichler design was the idea of an open floor plan. Walls were minimized to ensure a flowing, connected space that catered to a more relaxed, post-war American lifestyle.
Indoor-Outdoor Integration: One of the standout features of Eichler Homes is the seamless blend of indoor and outdoor spaces. Large glass walls, sliding doors, and strategically placed gardens, atriums, courtyards and patios created a continuity that made nature an integral part of the living experience.
Post and Beam Construction: Instead of traditional walls bearing the load of the structure, Eichler homes utilized post and beam construction. This allowed for expansive glass walls and a more flexible internal space.
Affordability without Compromise: Eichler's vision was to bring modern design to the average American. Thus, the architects had to ensure that their designs, while innovative, remained cost-effective. They often employed innovative construction techniques and materials to maintain affordability without compromising on design quality.
Privacy with Connection: While Eichler homes are known for their large glass expanses, privacy was a crucial factor. The homes were designed to offer private retreats, often through enclosed atriums or courtyards, while still allowing homeowners to feel connected to their surroundings.
A Community Approach: Eichler didn't just build homes; he built communities. The architects had to ensure that individual houses, while distinct, came together cohesively to form a harmonious neighborhood. Shared amenities, pathways, and communal spaces were all integral to the Eichler vision.
Importantly Eichler Homes are more than just structures; they are a testament to a vision, a time, and the brilliant architects who brought them to life. While their aesthetics are firmly rooted in the mid-20th century, the principles they champion—openness, connection with nature, and community—are timeless. The legacy of the architects and their designs will undoubtedly continue to inspire and resonate with generations to come.